Pipe Stress Analysis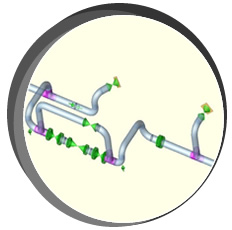 Static and dynamic analysis of piping systems according to ASME B31.3 and ASME B31.1.
Analysis of the strength of your existing piping systems againist eartquake and storm.
Checking of your existing plant`s stress calculations.
Analysis of lines with vibration.
Expansion joint selection.
Special support design.
Nozzle leekage analysis.
Stress analysis of RTRP and plastic pipes. ( FRP, GRP, GRE, GRV, PVC, HDPE ).